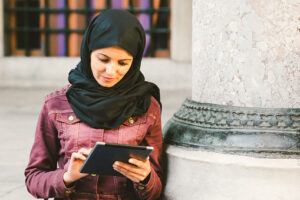 We understand that you may have numerous questions and concerns. Rest assured, we are here to provide you with all the necessary information and assistance. Please don't hesitate to reach out to us either by giving us a call or sending a WhatsApp message at +923355245551. We are more than happy to help!
Our Learning-Management System is user-friendly and provides all necessary resources online, including all books, study materials and reference books.
Don't miss out on this wonderful opportunity to receive a quality education while enjoying the convenience of virtual learning. Take the first step towards a successful future.
Experience a unique and enriching educational journey at IVS. Our expert faculty provide personalized attention to each student. Apply now and take advantage of our limited-time offer of three days of free trials.